Gift Certificates
Order a Printed Gift Certificate which can be used for phone in orders. There are several beautiful styles to choose from below. Each one will be hand filled in with your personal message and mailed via US post.
Products
Paper Gift Certificate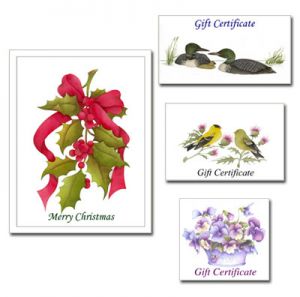 View Larger Image
Please allow up to five business days for delivery!