About The Designer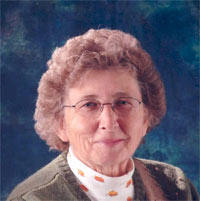 Jean Hansen has over 50 years experience in the field of Decorative Arts as a student, teacher, designer, retailer, and distributor. An RN by profession Jean has made her living in the decorative arts since 1971. She was owner of the Tinker's Painter in Old Saybrook from 1980 to 1986 one of the largest decorative painting shops in CT at the time.
She is often recognized for her stroke work in Early American Tole Painting and Rosemahling Techniques.
She is perhaps best known for her teaching and design contributions to the Art of Theorem Painting, her focus, since the early 1980s. Jean was one of the first to make the switch from artist oils to the Paintstiks early in the 80s. Touch of Velvet II is considered the cross over book for the updated technique. She was also the first Theorem designer to have her designs laser cut (1989) which made this beautiful technique doable for most anyone. She is especially known for her floral and bird designs which are used by many muralist throughout the country.
She has taught at numerous national and regional conventions for the National Society of Decorative Painters and The Stencil Artisans League. She is currently a member of the Bridgeport Art League.
Her designs have also been frequently featured in such publications as Painting Magazine, Tole World, Priscilla Hauser's Workbook, Craftworks for the Home, Paintworks, and Somerset Magazine. In the mid 80s she was contracted by Binney and Smith to do a book called Kinder Bears which featured their Liquitex products and Jean's well known Teddy Bear Designs. She self published the classics, Touch of Velvet I (out of print) and Touch of Velvet II.
Jean's products can be viewed on line at www.jeanhansen.com Jean has traveled from New Hampshire since 1996 for her All Day Workshops in Middletown, CT. This is one of the most incredible creative groups Jean has ever taught. It is their motivating force that has enabled Jean to produce more than half of the Jean Hansen "Stencil with a Difference" Collection.
In April of 2014 she was honored to be asked and to teach two classes at the Museum of Modern Art in New York city for a Allison Smith Workshop within a week of relocating back to CT to be closer to family and students and now resides in Middlebury, CT where she continues to hold her nationally known All Day Theorem Workshops.
Since the Fall of 2018, Jean also offers morning and evening 3 Hour Classes at Arts Escape in Southbury, CT.
Jean Hansen Publications
Email: jean (at) jeanhansen.com
Tel: 603-986-6646